Upcoming and Current Litters
At Kaos Farm Minature Goldendoodles, we breed for all three characteristics: temperament, health, and looks. We don't compromise one over the other, but carefully select our parent dogs so the puppy you get is gorgeous and healthy.
We are taking deposits on current and up coming litters!
All Puppies are priced at $3400.00 and raised with the puppy culture program.
We oocasionally keep back a puppy for continued training, theese puppies are ready to jump into every day life with their new family!
Preschool puppies have an additional 4 weeks of training and priced at $4500.00
Kindergarten puppies have an additional 8 weeks of training and priced at $5600.00
Website updated 6/4/23
Tally and Noah's Litter
Cupid!
Training: Puppy Kindergarten
Breed: Multigenerational Goldendoodle
Predicted adult size: 30-35 pounds
Cupid is a sweet boy! He is snuggly and loves cuddling on the couch watching a movie. He is ready to enjoy life and loves going places whether it is a kids soccer game, a hike in the woods or exploring downtown with a puppuccino.
Cupid is currently in kindergarten and doing fantsatic! He is a fast learner and doing well with,
Come
Sit
Down
Eye contact
Target
Sleeping all night in a crate
Place
Leave it
Loose leash walking
Going potty outside
Rides great in the car
He does great at the vet
and grooming including bath, blowdry and nail trims.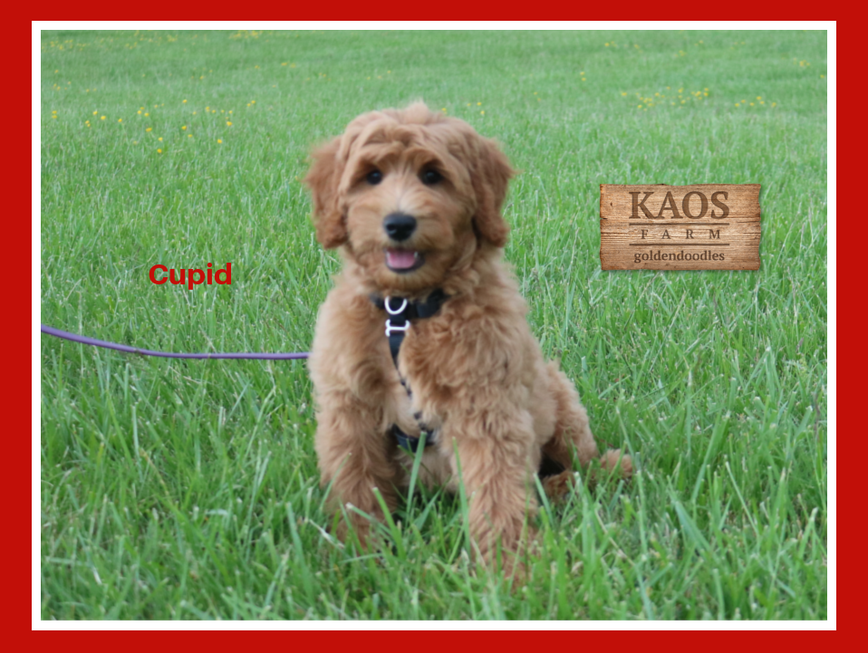 Mya's Litter
Mya has 4 lovely puppies! Born May 13th they are ready for their forever family July 8th
Named after the movie "Air Bud"
1 Girl
Pink - Rosebud
3 Boys
Red - Mudbud
Blue - B-dog
Green - Butterball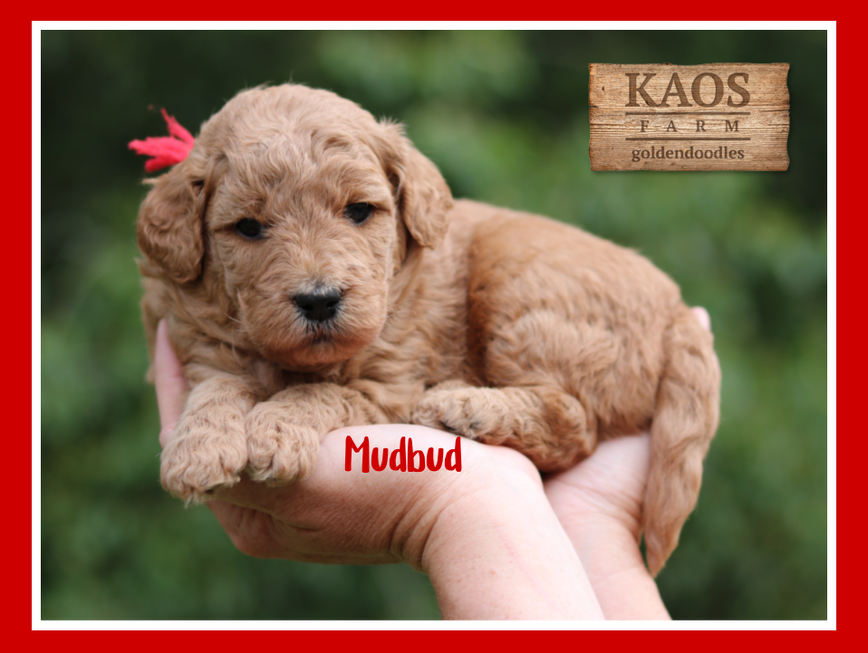 Clarice and Gunner's Litter
Clarice and Gunner have 6 gorgeous puppies! Born May 31st, they are ready for their forever homes July 29th.
Named after "The Lion King"
1 Girl
Pink - Nala
5 Boys
Blue - Rafiki
Red - Simba
Green - Zazu
Orange - Pumbaa
Yellow - Timon