Upcoming and Current Litters
At Kaos Farm Minature Goldendoodles, we breed for all three characteristics: temperament, health, and looks. We don't compromise one over the other, but carefully select our parent dogs so the puppy you get is gorgeous and healthy.
All our puppies are spoken for.
We are taking applications and deposits on puppies coming Fall 2021 and beyond. All puppies before that are reserved with earlier deposits.
Bessie and Thomas's Litter
Bessie and Thomas had 3 cute little puppies!
Named after the Andy Griffith show
2 Girls
Pink - Bee
Purple - Thelma Lou
1 Boy
Blue - Barney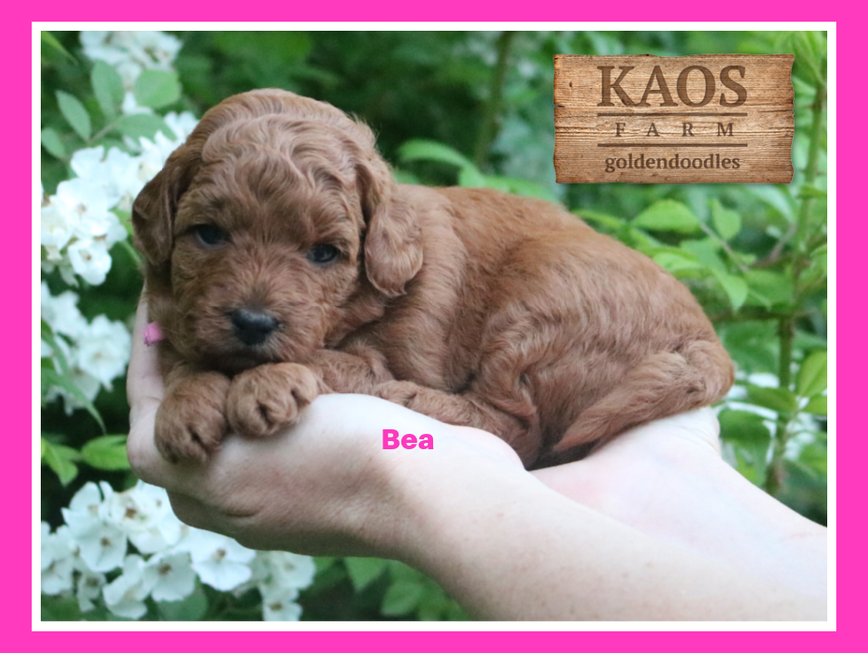 Remy and Cole's Litter
Remy and Cole had 6 lovely puppies!
1 Girl
Pink - Natasha
5 Boys
Silver - Thor
Green - Tony
Red - Steve
Orange - Clint
Yellow - Bruce