Meet Our Dads
Our parents are carefully picked and paired according to their temperaments and health clearance. All of our parents are health tested through OFA to the GANA Blue ribbon level which includes HIPS, ELBOWS, CARDIAC, PATELLAS, and EYES. They are also DNA tested for DM, Ichthyosis, NEWS, GR-PRA1, GR-PRA2, PRA-PRCD, VWD1, VWD2 and Coat.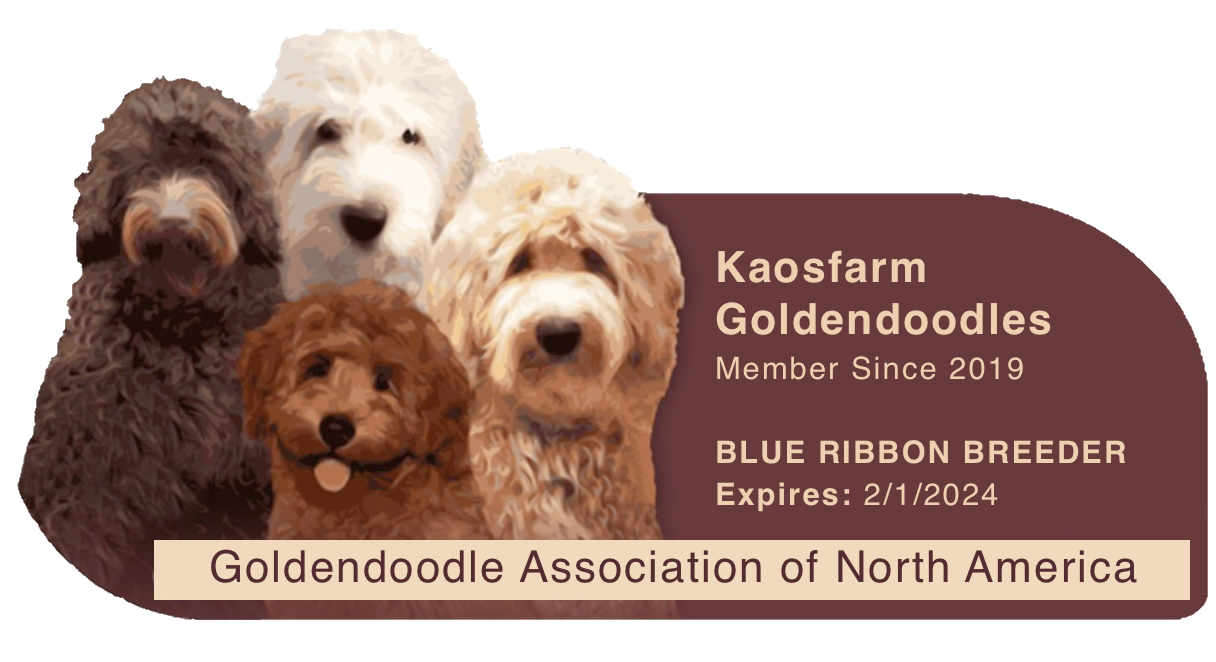 Thomas
Thomas is our little multigen guy! He is 20 lbs of fluffy, deep-red curls! Thomas is a West Coast guy; we flew to California to get him! Thomas loves to play fetch in the pond and loves to go in the car! He also loves toys and to play in the garden hose!
Ron
Ron is our Super sweet little guy! He is a petite mini Goldendoodles at 12lbs! His heart and personality are bigger then he is:)
Bob
Mr. Bob Rogers is a 14 pound Petite red multi gen goldendoodle. He is from our Karli girl. Bob is a lover that is happest when on someone's Lap!
Toby
Toby is a Miniature poodle, He loves with his family in Greenboro NC. Toby loves to play with other dogs and do tricks for Treats:)He is also a lover of Snuggles with his humans! We are excied to have as one of our Dad!
Walter
Walter is our new little guy from Jazzy and Bob! He is a Petite at just under 11lbs! He is best buddies with our human Kids and love all things Fun and Cuddly! We are excited for his puppies!
Noah
Noah is our medium multigenerational goldendoodle, he is the big sweet guy around here weighing in at a whopping 40 pounds!